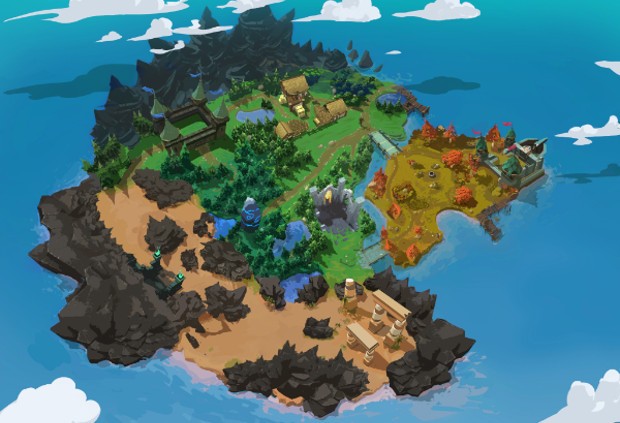 Battlerite's Battle Royale mode is on track for launch this July. Since that's not really all that far off, some of you have probably been expecting more information on the new mode to be made available. Guess what? Todays' that day.
Stunlock Studios revealed the first concept work for the new mode today — the Talon Island map. This new map will be 30 times larger than Battlerite's arena maps. Located in the Great River Valley of Daharin, it's divided into several areas, including a town, woods, and even an ancient tomb.
If you're the kind of player who is interested in what goes into making things like a mode map, Stunlock actually published a nifty post on the Battlerite blog showing some of the more detailed concept art. Of course, if you'd just like to see what the map looks like — that's it at the top of this post.