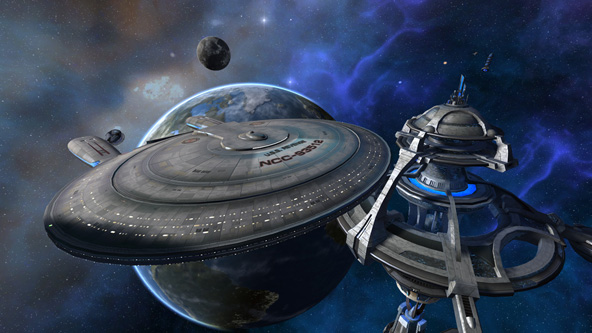 All those who have sworn themselves to Apple can now rejoice, as Star Trek Online has become available for their OS. Perfect World Entertainment and Cryptic Studios have announced in a press release that this retro-themed sci-fi MMO is now available for Macs.
"We know there's a large gaming community that thrives on Mac and we're thrilled to finally be able to let them experience Star Trek Online." said Executive Producer Stephen D'Angelo. "It simply looks amazing on Mac widescreens."
Since the games launch in 2010, Star Trek and Apple fans alike have been requesting availability for their platform, and can now finally enjoy the game on the OS of their choosing.