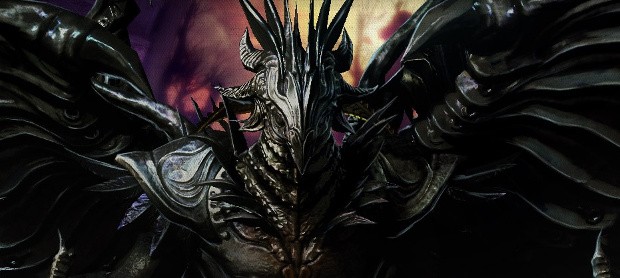 Blade & Soul's legendary weapons are getting an upgrade in the game's next update. According to the teaser for the Wings of the Raven update, players will now be able to upgrade their legendary weapons from Seraph or Baleful to the new Raven weapon. In addition, new accessories will be introduced.
The new update will also add two 24 member dungeons, Dawn of Khanda Vihar and Skybrak Spire. In Dawn of Khanda Vihar players will have to take on the corrupted Great Drake — now known as the Meganura. Skybreak Spire, on the other hand, pits players against many powerful guardians currently under the influence of the demonic Raven King, Lusang before giving them the chance to face the demon itself.
You can check out the teaser for the new update on the Blade & Soul site.