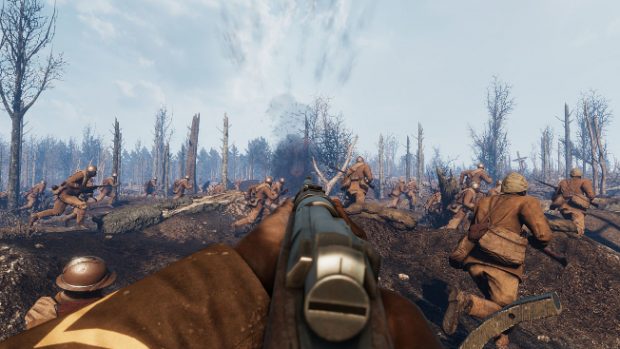 This week, on the EGS freebies, it's time to fight. Whether you want to be in the middle of it all as WWI infantry or you'd rather handle the strategy and let the AI do all the fighting for you, there's something for you. The first free offering this week is an FPS from developers M2H and Blackmill Games. WWI Verdun: Western Front throws players into the front lines on the Western Front of World War I between 1914 and 1918. In addition to a real-world setting, it offers five different game modes. (It's also apparently pretty graphic based on the game's description. So if that's not your thing…)
On the other end of the pew pew spectrum, we have Defense Grid: The Awakening. As the title indicates, this is a tower defense game — developed and published by Hidden Path Entertainment. It's designed for players at every skill level and… well… does what a tower defense game does. You build towers to hopefully stop the oodles of enemies coming your way.
Altogether, if you download both games, you'll be saving about $30. It's not a huge haul, but…hey…more games for your library and all.