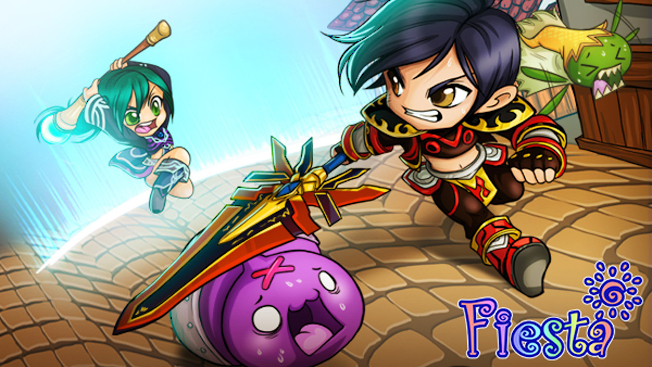 Have we done it yet? Does every game have a battle royale mode? We must be getting close now that even Fiesta Online is getting one.
Today, gamigo revealed new content for its free-to-play anime MMO, including a new Kingdom Quest that allows players to compete in the Onslaught battle royale mode. The new mode includes a dedicated leaderboard to track the victors. Speaking of… those who come out on top in Onslaught will be rewarded with the Runic Aura, which cloaks the players wearing it in golden light.
Of course, as with all battle royales, only one player can come out of a match the winner. And… the map will shrink with players who end up outside the barrier receiving increased damage. So… You know… play it like it's a battle royale.