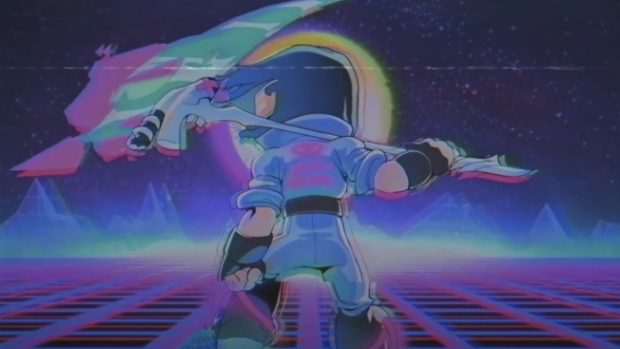 Do you ever feel like things just aren't 80s enough? The art style? The colors? The fonts? That weird idea of what a virtual world is going to look like?
Well, if you do — and if you happen to play Brawlhalla, Blue Mammoth games has you covered with the second season of Brawlhalla's Sythwave Battle Pass. This new battle pass season includes 85 tiers of exclusive rewards waiting to be unlocked, as well as a new UI screen, a new main menu, and new post-game theme music. It also adds a new free-for-all map: Sun Drive City.
There are over 100 new items to be earned ranging from colors and avatars to sidekicks and weapon skins. A new feature has also been added that gives players more options as to which level of the progression skin and podium they'd like to equip.