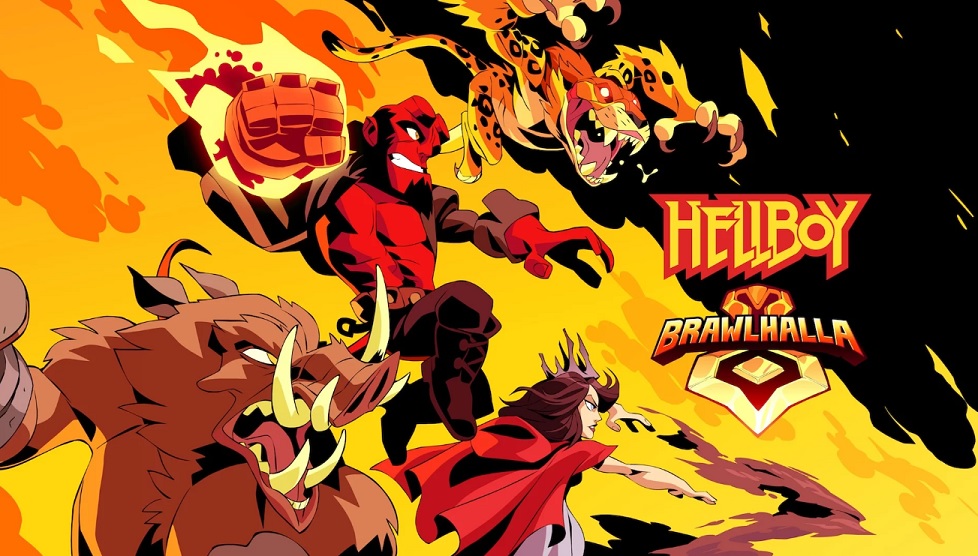 The name "Brawlhalla" is obviously a take on "Valhalla," a.k.a. Norse "heaven." If that's the case, heaven is about to be invaded by hell — or, more accurately, Hellboy.
Four characters from the upcoming film will join the ranks of other cross-promotional legends such as Rayman and Shovel Knight. In addition to Hellboy himself, the new fighters will include the Blood Queen Nimue, her faithful boar-like servant Gruagach, and BPRD investigator Ben Daimio, who can transform into a jaguar.
Both the movie and the Brawlhalla characters will be released next month: April 12 for the movie and an as-yet-unspecified date for the Brawlhalla tie-in.