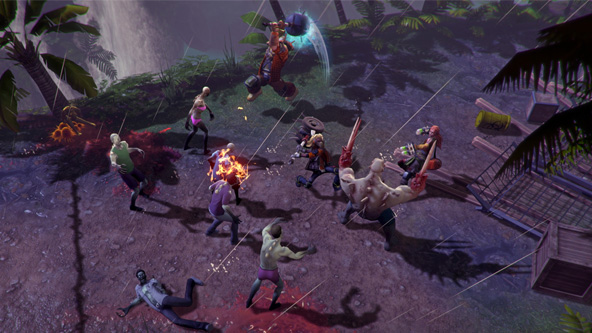 Deep Silver is raising the dead in their soon-to-come MOBA Dead Island Epidemic. This fast-paced zombie themed addition to the Dead Island saga, which hasn't had much coverage since August of 2013, has begun sign-ups for it's Closed Beta phase.
Isaac Parakhen, Dead Island Brand Manager, said the team "received outstanding feedback from our Alpha testers and are looking very much forward to many new players who will join us and help us to make Dead Island: Epidemic the best possible ZOMBA experience."
Dead Island Epidemic will combine both the worlds of zombie preparation and battle arena strategy, having players struggle for the control of supply stations, using their own crafted weapons and unique abilities, as well as team based tactics.
Sign-ups for closed beta can be found at Dead Island Epidemics official website.