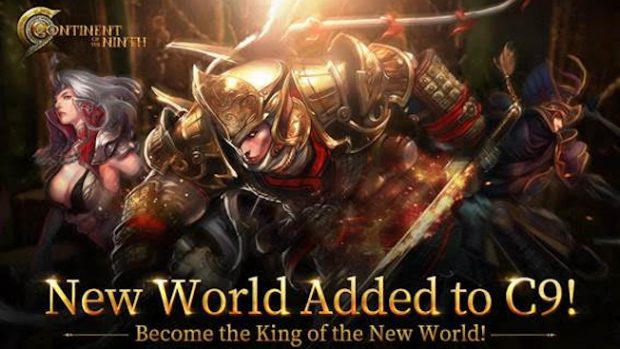 Sometimes, you just want to experience things the way they were before people got a hold of them. While that's not possible in real life, it is possible in MMOs. All you need is for a developer to set up a fresh server and you're good to go. That's exactly what Continent of the Ninth Seal's latest update is all about.
The "New World" update launched today, offering players new content and events. But most notably, it adds a server of the same name where players can experience an untouched version of C9 right from the start. To celebrate the launch of the new server, the dev team has set up in-game events that will help players level quickly and offer them the chance to win special rewards.
In addition to the new server-related events, players can also take part in the Insignia event, collecting insignia by completing dungeons and exchanging them for a special box containing various items. There's also a Roulette event on the game's site where players can win different prizes.