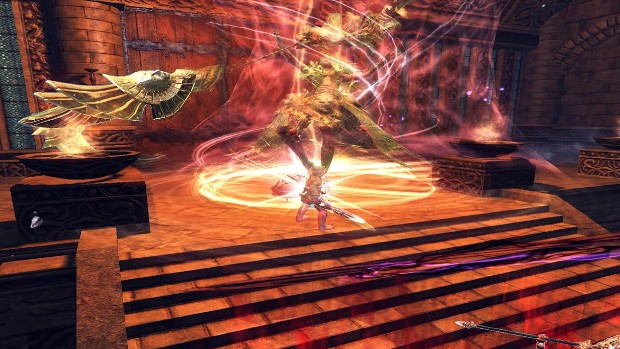 Developer and publisher Webzen announced today that the most recent update to its free-to-play MMO Continent of the Ninth Seal will be released tomorrow (December 20). The biggest feature in the December update will be the introduction of the Chaos Spire, a special 6-player raid dungeon. Webzen bills it as the "most difficult dungeon," offering unique features and rewards.
In honor of the update, the C9 team is hosting daily events, in which players can receive additional buffs for XP, guild points, and more. There will also be increased dungeon clear rewards and invites to the Extreme dungeon. Players will also be granted a box containing auspice items and Holiday Remodeling Weapons for entering Chaos Spire.
The update is scheduled to take place between 7:00 and 10:00 AM UTC. So, if you need something to do during the 3 hour downtime, you can read up on the patch on the game's site.