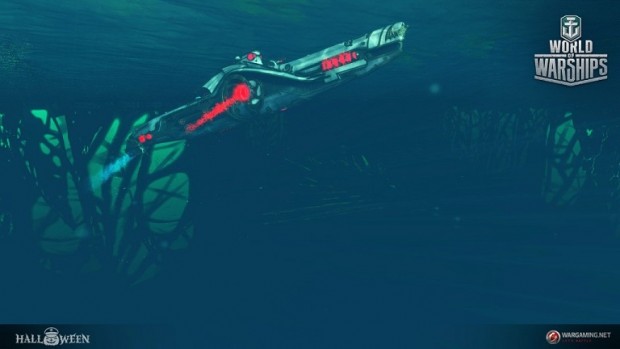 It looks like we jumped the gun a little bit two weeks ago. Then again, you can't really blame us for getting a mite jumpy where submarines are involved.
In any case, now you can hop into a submarine in the third phase of World of Warships' Halloween event, titled "Terror of the Deep." Running until Nov. 15, players can put themselves behind the helm of one of five subs and take on the demonic PvE hordes, culminating in an epic confrontation with Rasputin.
Submarines add a new level of depth (heh) to World of Warships, and their inclusion in this PvE scenario is a chance for the developers to test them out without impacting the greater PvP main game. They're on track to be added to the game in full sometime next year. For more on subs and the Halloween event, visit the World of Warships website.