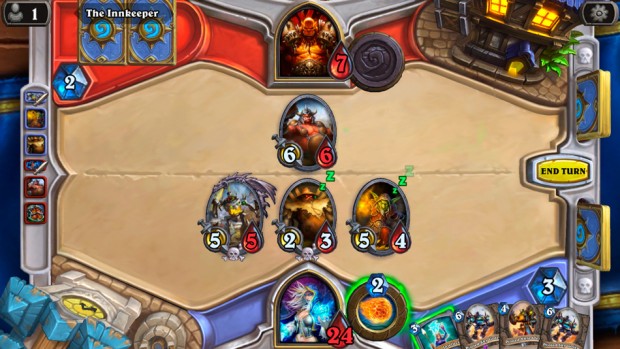 As Hearthstone: Heroes of Warcraft gets bigger and bigger, the devices you can play it on get smaller and smaller.
Hearthstone is now available for iOS and Android smartphones, with a new interface optimized for the smaller screens. You'll have access to your account's entire collection, and you'll even score a free classic card pack when you play your first game on a phone.
You'll need at least an iPhone 4, iPod Touch 5, or Android 4.0 device or newer. You can download the app via the iTunes or Amazon App Store or Google Play.