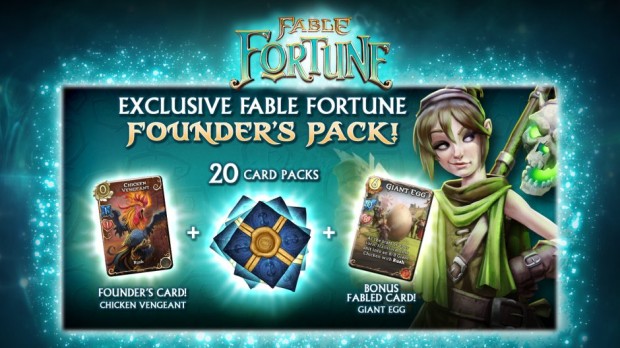 Want to get your (digital) hands on Fable Fortune? You'll have that chance on July 11, but only if you have an Xbox One — and are willing to shell out a little cash.
Flaming Fowl Studios' CCG based on the Fable RPG series will hit Xbox One Preview on July 11, giving players access to six heroes in PvP or co-op mode. To join in, you'll need to pick up a Founder's Pack, netting you access to this event, as well as 20 packs, the Chicken Vengeant Trophy Card, and the Giant Egg card. You'll also get a 20% discount the week of the game's launch.
Fable Fortune will launch later in 2017 as a totally free-to-play game. You can read all about next month's preview on the Xbox site.