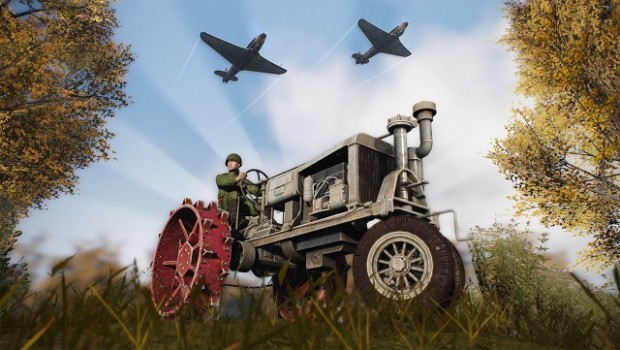 The latest map for Heroes & Generals, Khutor, is the first map conceived with Reto-Moto's new graphics pipeline. It's a skirmish map set in the the marshlands of Eastern Europe — the first new region since the game's launch — and is described as "open and swampy."
Oh, and it has tractors you can ride. Tractors! Because bicycles are so 1930s.
The changelog for the update mentions a few more bug fixes, as well as listing the different types of Eastern European buildings and props created specially for this map. But really, you just want to get in for the tractors, don't you?