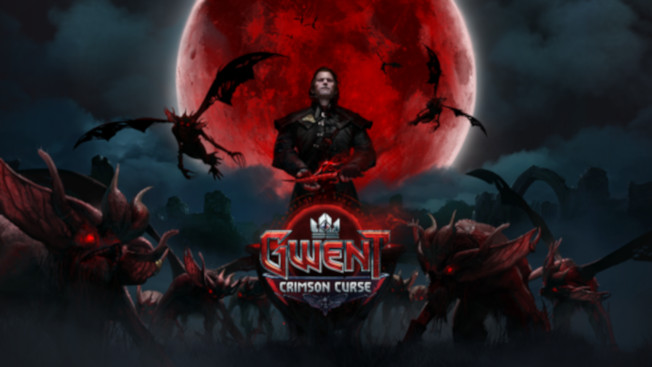 CD Projekt Red's Witcher Themed card game, GWENT, is about to get its first ever expansion. Titled Crimson Curse, the expansion introduces The Witcher 3's higher vampire Dettlaff van der Eretein to the game.
When the update arrives on March 28, it will introduce new monsters, villains, and heroes players of the third Witcher game will be familiar with. Dettlaff van der Eretein is using the Blood Moon as an opportunity to reawaken his kin and wreak havoc upon the world.
Players can choose to join van der Eretein's army or fight against them, using the over 100 new cards added in the expansion. Of these cards, 31 will be neutral, while the factions will receive 14 cards each.
Some of the cards mentioned above have already been revealed on the game's site — with more to be revealed over time.