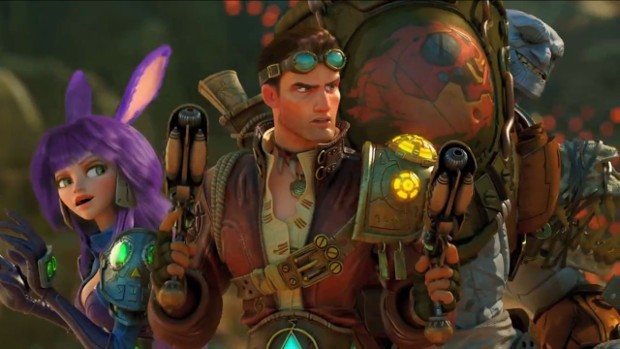 Another WildStar DevConnect has come and gone and quite a few things have come out of it — the most interesting of which is the fact that the development team is looking at making changes to the way the game handles account-wide systems.
While the majority of these changes are currently in the investigation and planning stages, there are a few things that are being done now. To kick things off, Carbine is transitioning Promissory notes to an account-wide currency that can be used across all alts on an account. They are also expanding reputation turn-ins to include leveling factions.
The idea is that these changes will improve access to everything from decor to pets to gear while also making acquiring AMP and Ability points easier. In fact, they have provided a list of AMP Power Upgrades and Ability Tier Points that will be account tradeable. These include:
Shiphand's AMP Power Upgrade
Crimson Badlands AMP Power Upgrade
Northern Wastes AMP Power Upgrade
Star-Comm Station AMP Power Upgrade
Prestigious AMP Power Upgrade 1
Renowned AMP Power Upgrade
Adventurer's Ability Tier Point Unlock
Blighthaven Ability Tier Point Unlock
The Defile Ability Tier Point Unlock
Prestigious Ability Tier Point Unlock 1
Renowned Ability Tier Point Unlock
Arcterra Ability Tier Point Unlock (This will be made available on the Arcterra reputation vendor with an associated soulfrost cost)
More details on these changes, as well as an ongoing discussion, can be found on the WildStar forums.