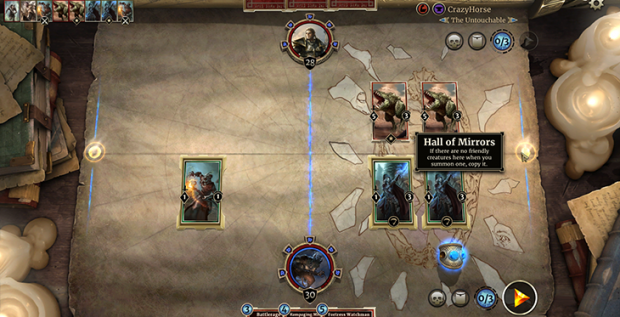 You can't keep a good, or even insane, god down. The Chaos Arena is returning to The Elder Scrolls: Legends later this week, following its successful run back in December. Hail Sheogorath!
Starting on Friday, Jan. 20 and running until Monday, Jan. 23, Chaos Arena introduces random scenarios and rules into Legends' PvP Arena mode. Bethesda says that the event will become a monthly occurrence, inflicting players with new forms of madness on a regular basis.
If you need a refresher on how Chaos Arena works, you can find a full description on the TES Legends website. And you can still purchase the Madhouse Collection, a set of 10 chaos-themed cards, packaged with a Chaos Arena entry ticket, for $9.99.