City of Heroes Goes Free to Play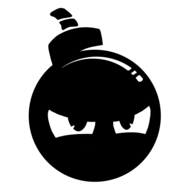 By

MMOBomb Staff,
June 22, 2011


NCsoft and Paragon Studios announced that the world's top comic book inspired Massively Multiplayer Online (MMO) game is putting the power of choice into players' hands by making the City of Heroes franchise available to everyone. Arriving later this year, City of Heroes Freedom is a compelling new way for Paragon Studios to deliver more content to more players than ever before.
Freedom means that everyone can customise their experience – those who wish to play an unparalleled amount of content for free can do so, while those who wish to enjoy a premium experience can do so as well. Players who want to enjoy the unrivalled free experience will be able to fight and fly their way to level 50 with full access to Hero and Villain zones, choosing the specific pieces of content they want. Players that decide to subscribe will enjoy all current subscriber benefits as well as new VIP exclusive benefits, content and services.
City of Heroes Freedom will reward its loyal players through a value-packed Paragon Rewards program that provides bonus content tailored to each player's preferences. Ranging from powers and costume sets, to unique visual effects and consumables, these all-new items are rewarded monthly and chosen by the player.
Additionally, starting July 1st, current subscribers will begin accumulating 400 Paragon Points every month up until launch, giving loyal customers unprecedented rewards and options when City of Heroes Freedom arrives. These points can be used to purchase hundreds of costumes, items, services and consumables available via the in-game Paragon Market (co-developed by online transaction leaders, PlaySpan) and will be available to use on the first day of launch.
The City of Heroes franchise is already packed with unequalled content and features, with 20 free expansions, more than 1,600 missions and 375,000 user-generated missions. Now with Freedom, Paragon is delivering more content, more often and spearheading this charge is Issue 21: Convergence. Issue 21, which launches alongside Freedom, is packed with some of the highest-quality content yet including First Ward – a dynamic new co-op zone that is gripped in conflict – as well as a new Power Set, the highly-anticipated Underground Incarnate Trial and two full costume sets. Along with a completely new starting experience and a greatly enhanced character creator, Issue 21 offers content for new, returning and veteran players.
In addition to more Issues delivered more frequently, players can look forward to unique content such as monthly Signature Story Arcs (free for VIP Players) that will empower players to make a difference in the City of Heroes universe by fighting alongside iconic heroes and villains as the story unfolds.
City of Heroes Freedom and Issue 21: Convergence will be launching simultaneously later this year and players can get their first experience with the game at San Diego Comic Con. New and existing fans are encouraged to stay tuned to the City of Heroes website for more information about Paragon Rewards, Issue 21, and more.
For more information on today's announcement, an FAQ and a summary of benefits for VIP Members and Free Players, please visit www.cityofheroes.com.
Got a news tip? Contact us directly
here
!
---
You May Enjoy