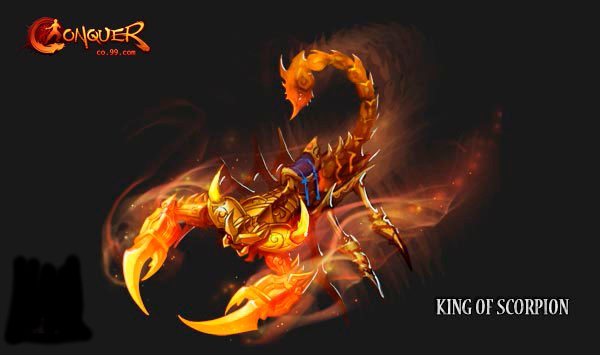 Fans of 99.com's Conquer Online practically shoved their way to the Girl of Wisdom in game to take a shot at winning free Gold Cloth and the King of Scorpions mount armor this month. This mount release is the first in a line of constellation themed garments and mount armors due to release in the game throughout the year.
Besides the visual appeal, these items also have aura type effects that trail behind the player when moving. Since the intent is to release more of these themed items, Conquer Online will be implementing a Wardrobe feature soon and is even considering new gameplay and skill mechanics for players that collect different kinds of constellation armor.
Conquer Online is reporting that both items sold out fast in the CP Mall…but I'm not really sure how a digital item "sells out." Can any of you Conquer Online players shed a little light in the comments below?