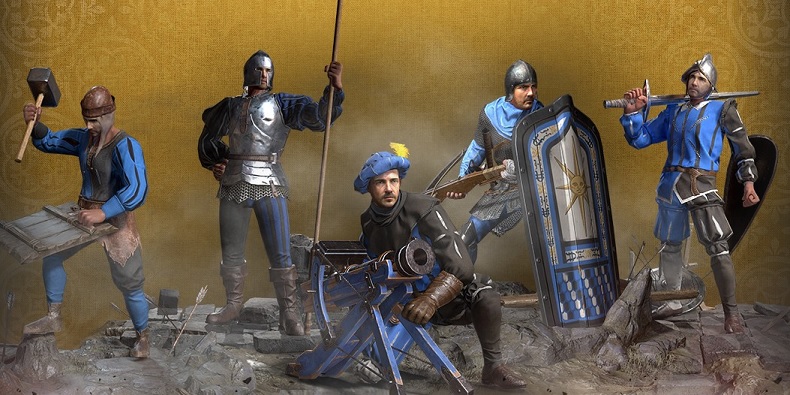 It's hammer time in Conqueror's Blade, as Season III: Soldiers of Fortune has made its delayed debut. The season brings a new weapon, the Maul, new units, and new challenges and cosmetic items for players to unlock.
Four of the new units will be unlocked and improved via a series of challenges which will be available at intervals during the season. The fifth, a low-tier unit meant to push siege engines, costs 4,900 Sovereigns or 700,000 Silver.
The Maul is available at level 25 of the new season's battle pass for all players, and you can, of course, purchase the battle pass for faster advancement and even more rewards. There are also daily login events running for three weeks that will net you a free permanent three-star and four-star unit for consecutive logins. Learn more about Season III: Soldiers of Fortune on the Conqueror's Blade website.