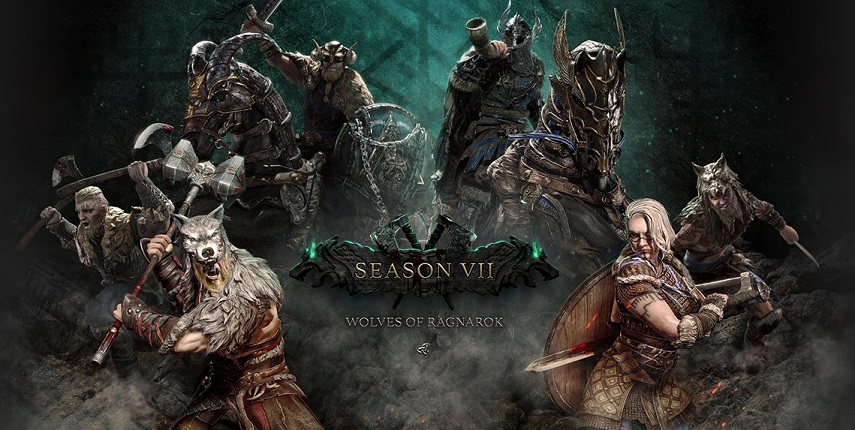 The Vikings have come to Conqueror's Blade, with today's launch of the newest season, Wolves of Ragnarok. As winter retreats, savage worshippers of the wolf-god Fenrir have descended on the land, and it's up to the players — along with their new allies, Northmen who seek to do battle against their dangerous kin — to beat back the invaders.
The first of three new units, the Sons of Fenrir, are available with today's launch, two more units coming as the season progresses: Berserkers on March 29 and Shieldmaidens on April 19. A new 15v15 siege battle map, Heilung Ford, will be the site for many battles, and players can now slot seasonal runes into their equipment for even greater power.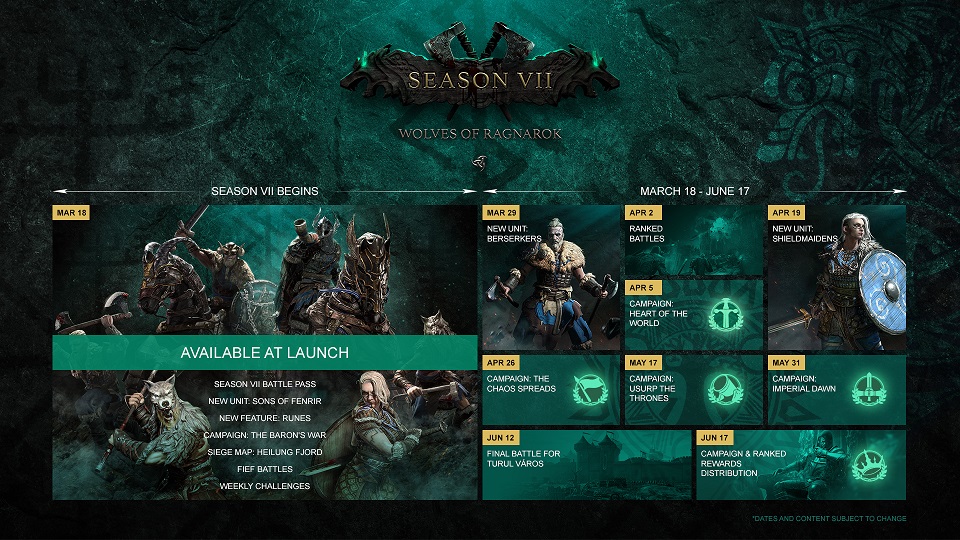 There's a battle pass too, naturally, with 100 levels of free and paid rewards, including the Thegn's Hero Attire, which can be obtained at level one by purchasing the pass. Other attires, for your warlord, units, and mount, are also available, as well as emotes and weapon skins.
Learn more about the newest season in Conqueror's Blade on the website here.