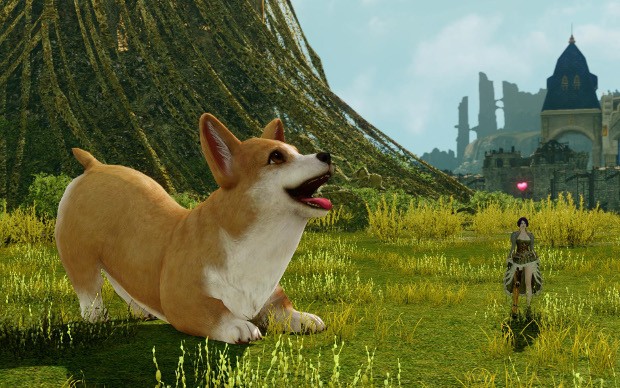 ArcheAge is turning three, which of course means it's celebration time. In honor of the game's anniversary, Trion has announced events, rewards, and corgi-related activities.
To start out, Trion is gifting players with a selection of free items. These include:
Title – Thrice Triumphant (no stats)
1 Victory Ball Attire
8 Pieces of Balloon Furniture (tradeable)
4 3rd Anniversary Coins
2 Snowflake Festival Fireworks (20 Loyalty each)
3 Round Festival Fireworks (15 Warrior's Medals each)
12 Heart Festival Fireworkds (4 Merit Badges each)
1 Homecoming Vehicle Coin (Temporary 30-day car)
To receive the above, all players need to do is log into their Glyph account. Just keep in mind that this is a once per account thing, so be careful about what character you accept it for.
Continuing the internet's (and Trion's) weird obsession with corgis, players can go play with a giant version of these weird little dogs for a limited time. Even better, they can earn anniversary coins that are tradeable for rewards while doing so. A list of items that can be obtained are posted on the ArcheAge blog.