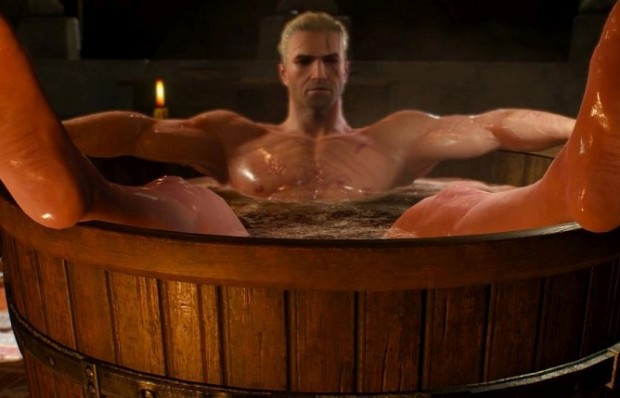 Need more naked Geralt in your life? Like, who doesn't? Now you can satisfy all your wet Witcher needs with the Custom Gwent card creator!
Head on over to the Custom Gwent web site to create your own Gwent card, complete with art and game stats of your choice. You could be like the guys at PC Gamer and their Tub Geralt card, but there are many other ways you could go. You don't even need to limit yourself to Witcher characters.
Even though the project — which took the designer a mere 10 days to produce — isn't officially endorsed by CD Projekt Red … well, it kinda is endorsed, at least by the Gwent Twitter staff:
Make your own GWENT cards!

For details visit: https://t.co/FDkRYHwphg pic.twitter.com/81DEPaNtfB

— Gwent (@PlayGwent) January 4, 2017
So what kind of cards can you come up with?