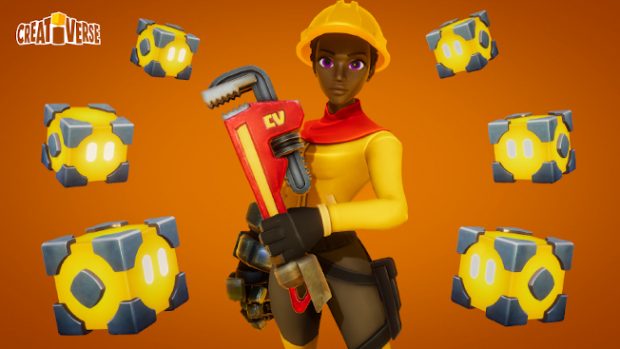 A recent Creativerse update focusing on the game's construction theme introduces a handy new feature — for those who want to build great things but perhaps don't want to have to do all the work themselves. Named QBits — after the in-game construction company — these little bots can build anything, provided you have the blueprints Think of it as being similar to 3D printing.
To obtain the little bots, players will have two options: The first is simply to collect them for free as part of your login rewards. For those of you who don't want to wait around for them to accumulate — or use them too fast for the free rewards to keep up — the second option is to buy them in the game's store.
Since this update is construction-centric, it also comes with all kinds of construction-themed items like costumes, accessories, and machines. The full list of new additions — as well as fixes — is available on the game's Steam page.