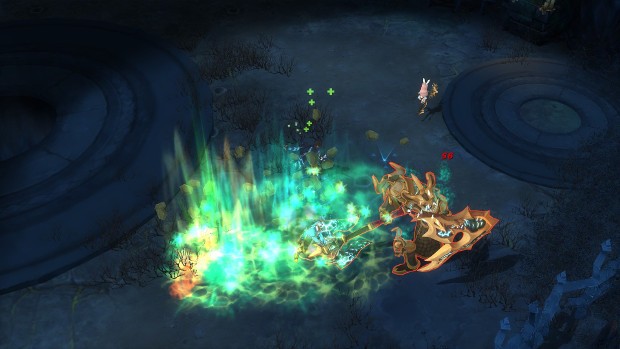 Crush Online is back… kinda. Today, GamesInFlames announced the Early Access launch for Warmonger — the "completely redesigned Crush Online." Crush was pulled from Steam in May of last year, and it seems the developers have been working since then to rework the entire game. In fact, the only thing that absolutely hasn't changed is the art style.
Warmonger's Early Access phase — which marks the end of the game's Alpha period — kicks off on Steam today. There's no specified end period for EA, but the developers have noted that when it does conclude a database wipe will occur.
During this period, players will be allowed to make some purchases, and it's been noted that any purchases will be refunded as premium currency that can be used in the live shop.