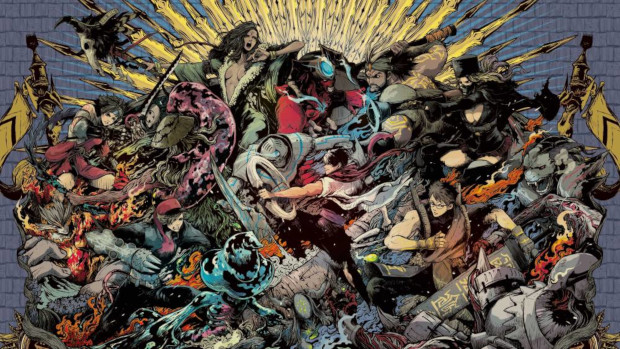 Today, Sunsoft released a new update for its PlayStation VR MOBA DARK ECLIPSE. The update, which is available to download via the PlayStation 4 Store, includes a bit of holiday content. Players who log in will receive daily in-game gifts ranging from Eclipse Points to a Leader and hand skin. There are also new winter skins for several of the game's characters.
While the holiday goodies are nice, the obvious headliners here are the game's new characters. Three in total have been added to the lineup. These are:
Owen – A Leader that can channel his Energy Boost ability to muster strength and passively increase his movement speed before unleashing a deadly attack
Sosei – A support Dominator that can sustain lengthy combat and swing the tide of battle by reviving fallen Leaders and healing soldiers, knocking back nearby enemy units in the process
Jysook – An assassin Dominator with explosive abilities who can lay bomb traps around the battlefield and self-destruct to secure crucial kills
Also included in the update are changes to ranked mode, such as the addition of a Leaderboard to show the top 100 players with Master Rank. Rank icons have also been added for players. A few new features have been added as well. These include new visual effects, the ability to view purchase history, and more. A full rundown of all the changes and additions can be found in the update's patch notes.