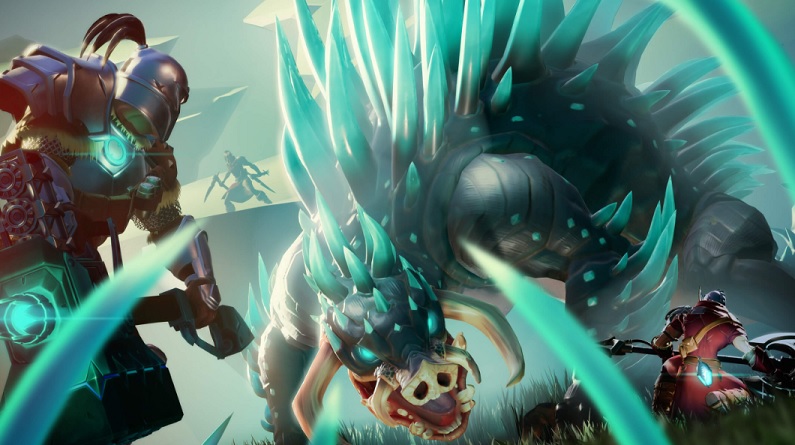 Phoenix Labs PR Manager Andy Burt took to the stage at GDC last week to gush effusively about his company's partnership with Epic that will see Dauntless come to the Epic Games Store in April. According to PCGamesN, Burt called Epic "an amazing partner" and that Dauntless has "gotten so much promotion across the store already."
Burt also revealed some interesting numbers regarding the player base of Dauntless, and his company's plans to see them grow:
"Right now we have about three million players. I imagine that we'll easily triple that pretty early on."
Epic Games CEO Tim Sweeney recently stated at GDC that 250 million people have played Fortnite, with 10.8 million concurrent. That second number alone would be enough to triple Dauntless's player base, so Burt might not be too far off with his expectations.
You can check out the Dauntless game page on the Epic Games Store now and play it when it goes live there next month.