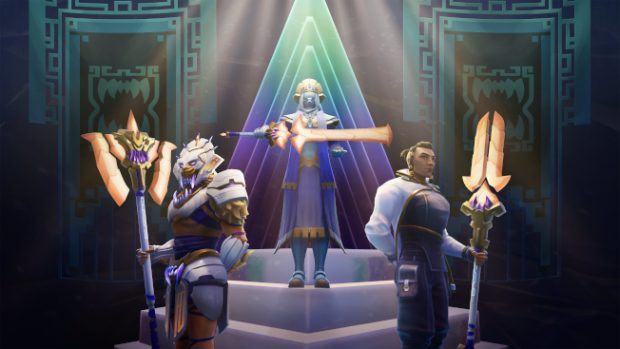 Dauntless's 1.6.0 update released today, signaling the start of the Infinite Radiance season. This is a unique season in that throughout its duration, players will have access to two different timelines. Each offers new content in the form of Hunting Ground challenges and seasonal talent tree unlocks.
A new season also means a new hunt pass and, in keeping with the time theme, the new Time Strike hunt pass featuring a new level 50 armor set as well as bonus armor skins that can be mixed and matched.
In addition to the new seasonal content, the update also makes changes to trials and the leader boards. For one thing solo leaderboards are separated by weapon type showing the total number of trials goals completed. And, of course, there are plenty of balance changes and bug fixes. Among these are the Wound and War Pike reworks.
Today's update was just the beginning of the 1.6 content players can expect over the next two months. To see what else Phoenix Labs has planned, take a peek at the roadmap below.