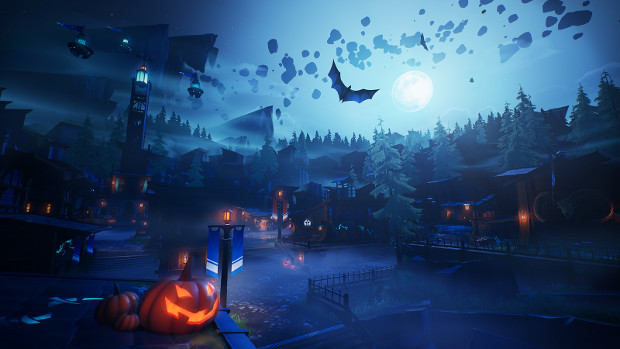 It's a good day in Dauntless. Really… any day Halloween events are announced is a good day in any game. Today, Phoenix Labs announced a new Halloween-themed event by the name of Dark Harvest. The event will begin on October 17, and yes, there will be a new Behemoth.
The Halloween event will bring a Behemoth-worshiping cult, the Unseen, to Ramsgate. What they're up to… well, you'll have to figure that out.
In addition to the Halloween news, Phoenix Labs dropped a new update today, finally introducing a new fully-ranged Weapon. The Ostian Repeaters are modular pistols that offer players a new method of slaying Behemoths — giving them the option to fight up close or from far away. This decision will impact their effectiveness — the closer someone is to the Behemoth when using the weapons, the more effective they will be. A full rundown on how to use these weapons can be found on the Dauntless site.