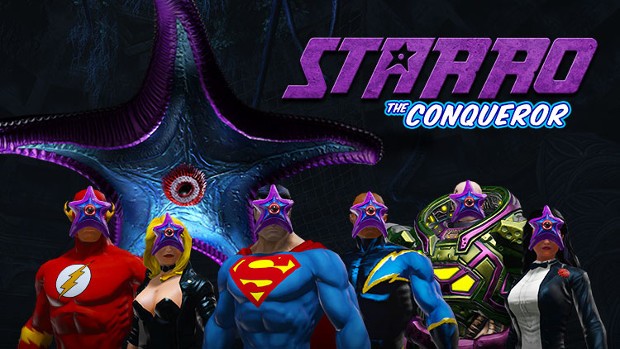 DC Universe Online is getting a new kind of event in April — known as a "Major Event". Starro the Conqueror will bring the Silver Age villianous space starfish Starro to DCUO in a new type of event that bridges the gap between episodes and seasonal events.
This new content is designed to e more dynamic than seasonal events, as well as easier to add to and bring back every now and again. It also allows the developers to test out new ideas and explore new types of features.
Major events like Starro the Conqueror will have a run time of about two months, and the developers plan on having quite a few of them on hand to re-release at appropriate times. This first event will contain open-world missions, a duo, and alert, a raid, and a members-only, end-game version of the raid. Full details on the event's content are available on the developer blog.