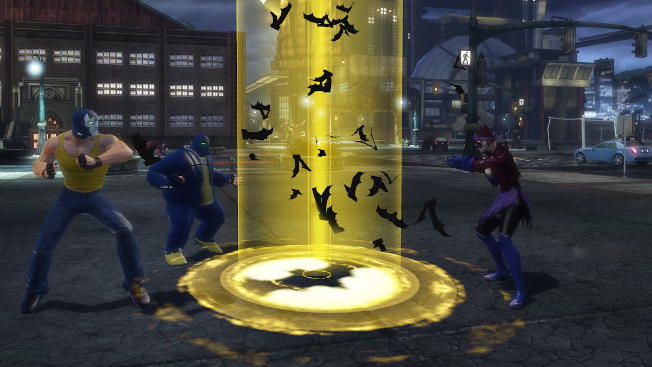 In case you missed it, this past Saturday was Batman Day, the celebration of all things Caped Crusader, and in the case of this year, his 80th birthday. It was kind of a big deal, with the Bat-Signal being lit up in cities all over the world.
Of course, Daybreak Game Company is celebrating the event in DC Universe Online with some free goodies. Of course, there are the free t-shirts — which most players should have by now. In addition to that, players can claim their own Bat-Signal Uplink Device which grants them an Orbital Strike of charging bats — yes. A swarm of bats.
Players can claim one device per account and must do so before September 30.