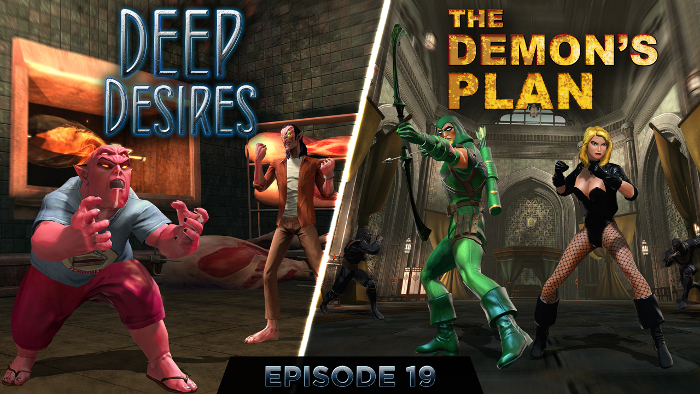 Daybreak Games announced earlier today that the 19th Episode of DC Universe Online will be available later this fall. The new update will introduce new solo and group content along with the League of Assassins conclusion.
Included in the update will be the new four-player Alert: The Demon's Plan and a new solo mission titled Deep Desires. The Demon's Plan will require players to team up with Black Canary and infiltrate Ra's al Ghul's mountain fortress to rescue Green Arrow. Deep Desires, on the other hand, will require players to face off alone against Triogon's demonic sons as they battle for power in their father's absence.
Episode 19 will be available as a free download for Members later this fall. Non-members may purchase the update via the game's website.