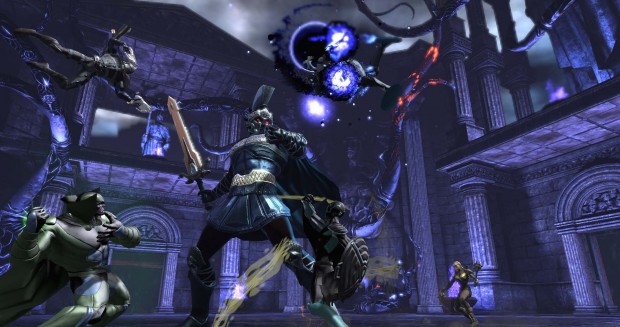 Amazon Fury Part II, the latest DLC for Daybreak Game Studio's DC Universe Online, added a new raid that features Hades as a boss. Late last week into the weekend though, the raid seemed to be having some type of issue as it was taken offline quickly.
Why? The usual reason; exploits. Well, to be fair, it's more of a design flaw/glitch than someone using 3rd party software or hacks. We've discussed the whole "is a game glitch an exploit" before on the Free to Play Cast and this falls right into that discussion. Obviously, this glitch needed to be discovered and fixed, but when people intentionally use the glitch knowing it exists then the integrity of the content is compromised.
The result? The raid was taken offline for a few days and anyone that obtained item level 101 or 102 gear will have it taken away mods and all. This only impacts the expert level fight, and only the Hades fight in the Throne of the Dead Elite. If you used the exploit to obtain this gear you'll be losing the gear soon and likely any achievements you earned in the process.
You can check out the full posting and player reactions in the official forums.