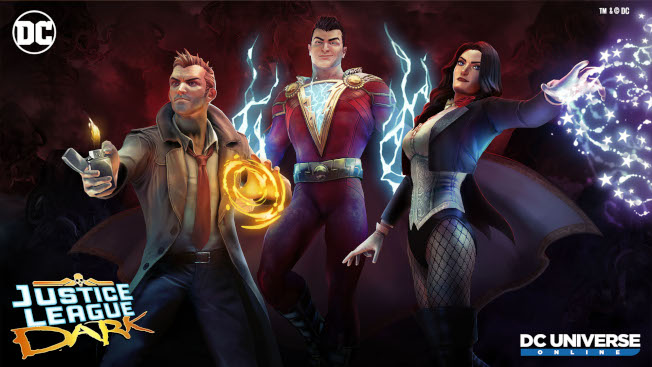 Today, Daybreak Games released a major content update for DC Universe Online titled Justice League Dark. The new update, available on PS4, Xbox One, and PC, introduces a new story line in which a giant rift has opened above Gotham City, resulting in the invasion of a massive tentacled Daemon. To stop this invasion, players will need to team up with occult experts.
The update also includes a special event in which content normally available to players level 10+ can be enjoyed by everyone. This includes:
New and returning heroes and villains, including Zatanna, John Constantine, Mordru, Doctor Fate, Felix Faust, and Shazam!
A variety of single-player and multiplayer adventures set in several magical and otherworldly locales, including the Limbo Town, the Rock of Eternity, the House of Mystery, and more!
Player rewards, including an A.R.G.U.S. Operative gear style inspired by Steve Trevor and the Son of Belial gear style inspired by Etrigan.