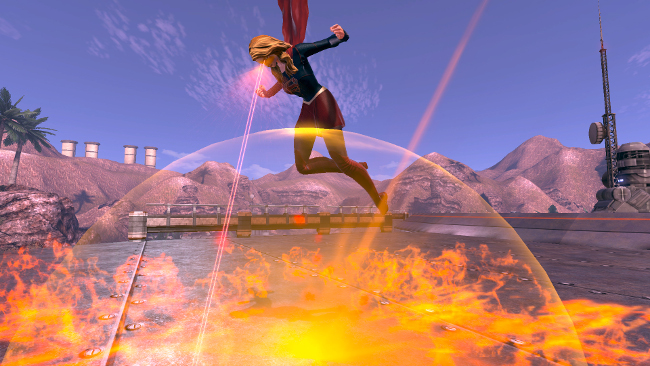 Kara Zor-El is getting a wardrobe change in DC Universe Online based on Melissa Benoist's character in CBS' new Supergirl series. The change isn't restricted to new appearances of Supergirl in the game, but has also been put into effect anywhere that she appeared in her traditional costume before.
Players wanting to get a closer look at Kara's new outfit can head to the Watchtower's Meta Wing. For those interested in having the new costume for themselves, DCUO has announced that it is available in Legends for Members only and can be unlocked for 100 Marks of Legend. Previous Supergirl Legends characters will continue to be available as well.
More information on DCUO and Supergirl's costume change can be found on the game's site.