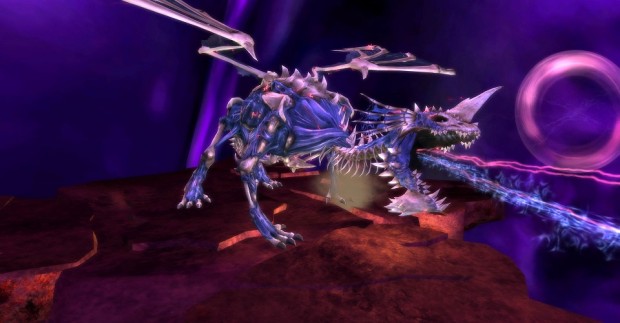 There are plenty of daggers in Dungeons & Dragons Online, but cloaks have thus far just been items you equip that give you stats with no visual effects. Insert "Cloak of Invisibility" joke here.
That changed today when Update 40: Cloaked in Darkness hit the servers, with visible cloaks being one of the highlighted features. "Equipment cloaks" now have visual effects, and, if you don't like how they look, you can equip something different in a cosmetic cloak inventory slot. If you really don't like how they look, you can toggle the appearance option off entirely. You can also pick up a free cosmetic Ranger's Cloak with the code "GETCLOAKED" in the DDO Store.
There's more in this update than cloaks, though. In keeping with the Halloween spirit, the Night Revels Festival is back on, with two new dungeon challenges and new rewards that, yes, include cloaks. There's also a new raid, Killing Time, and wood elves are now available as a playable race. Learn more about Update 40 on the DDO site.