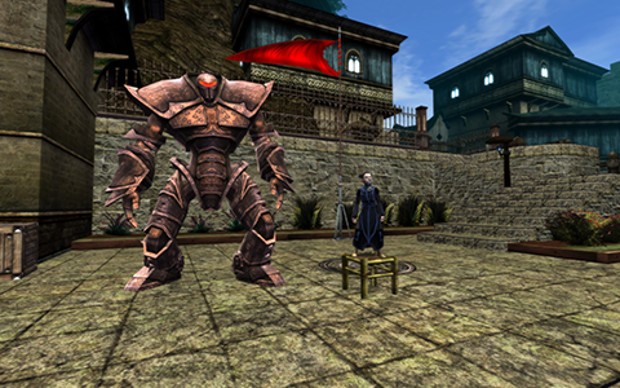 The latest update for Turbine's free-to-play MMO Dungeons & Dragons online is on its way. Titled "Gnomework," the update will introduce three new dungeons for players to explore.
The three dungeons, Search and Rescue, Memoirs of an Illusory Larecener, and Good Intentions all offer players a way to assist the new Gnomes who have taken up residence in the area. Memoirs of an Illusory Larcener gives players a taste of the classic choose-your-own-adventure story, while Search and Rescue has players exploring an ancient tomb.
In addition to these new dungeons, the update will also introduce a revamp to the Fighter Kensai tree. Details on all of these can be found on the DDO site.