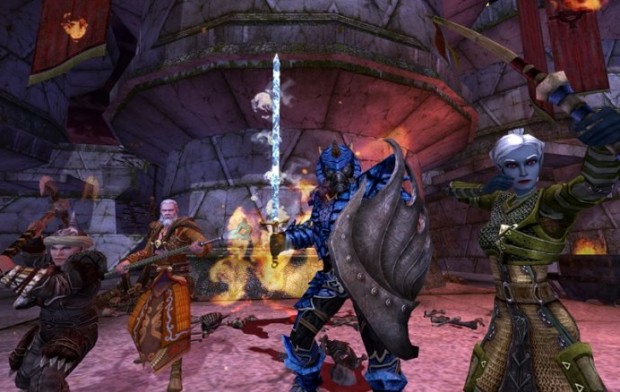 The Lord of the Rings Online got a producer's letter yesterday. Today, it's Turbine's other MMO's turn.
Dungeons & Dragons Online Executive Producer Robert "Severlin" Ciccolini posted the 2015 plans for DDO on the forums today, as well as a look back at 2014's highlights. A level cap increase, all the way up to 30, as well as a new class, the warlock, are in the works, as is the DDO adaptation of the classic old-school dungeon Temple of Elemental Evil.
There's also a new kind of loot on the horizon, Mysterious Fragments, which will drop from extra-powerful Monster Champions and can be used to barter for all sorts of different rewards from NPC groups. Interestingly, the letter states that "As factions vie for power some agents and rewards might change as the year progresses." Finally, a new storyline and adventure pack will take players to Shavarath and the Vales of Twilight to "prevent a catastrophe."
DDO fans, what looks like the best to you?