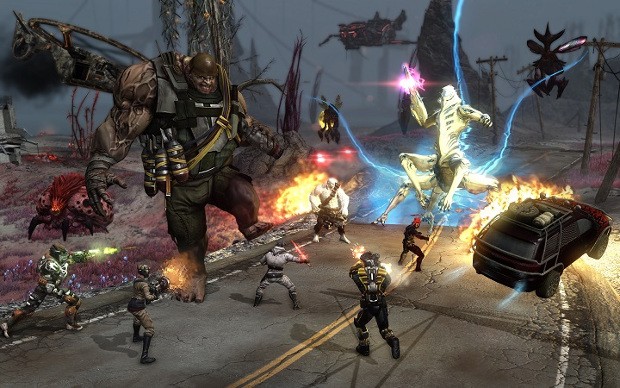 Once again, Defiance is celebrating the end of the Pale Wars in its annual Armistice celebration. To make this year's event even bigger, Trion is running a month long event consisting of nine events from the past year. Each event will last a week, with three events running simultaneously during each week.
The schedule is as follows:
March 6, 2017
Solstice Strike
Nuclear Winter
Midsummer Mutiny
March 13, 2017
Hulker Hell
Neo Votanis Freebooters
New Frontier Harvest
March 20, 2017
Rolling Blackout
Colony Courtship
99 problems
For the fourth and final week of the event, players will be able to vote on which of the previous events they would like brought back for one final round. Players can vote now on the Defiance site.
In addition to the events themselves, Trion is also offering players a 25% discount on lockboxes that relate to whichever events are running that week. A full rundown of these lockboxes can be found in the event announcement.