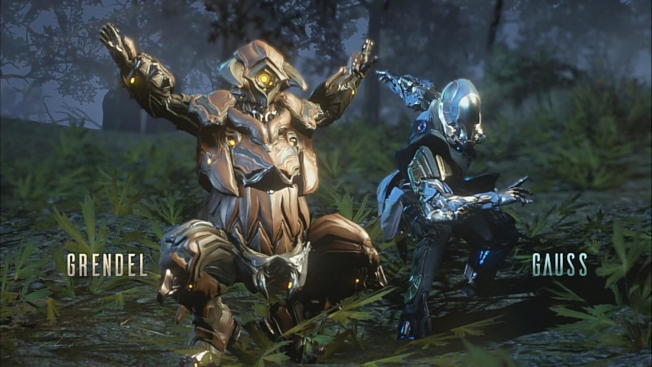 When Warframe's Empyrean update arrives, it will include new features and — of course — a new Warframe. During a dev stream that took place on Friday, Digital Extremes decided to offer players a look at some of this new content, highlighting the Railjack system and changes to the game's system screens. They also offered players a peek at Grendel, a Warframe hungry enough to swallow enemies whole.
Grendel doesn't have to digest his enemies, though. Instead, he stores them in his belly which increases his armor — at the expense of energy. If he does decide to digest the enemies, he's able to use a buff on his squad members. It's all rather disturbing, actually.
As for the Railjack, the dev team outlined some of the details on how that system will work, allowing players a good bit of customization. Customizing the Railjack includes a good bit of research on the weapons, thrusters, etc. Players can also adjust interior and exterior colours, and even hire and fire NPCs to be part of their crew. The full rundown is available on the Warframe site or you can watch Friday's stream below.