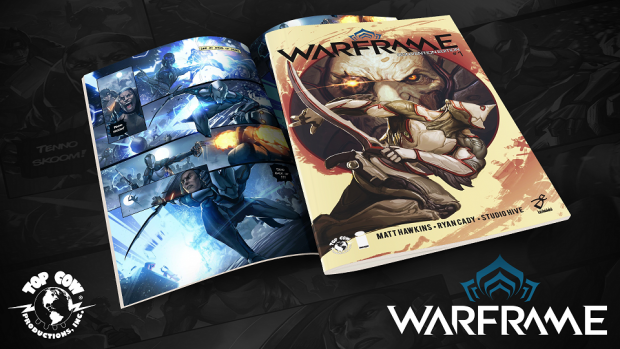 Warframe's TennoCon is just around the corner, and there's a newly announced goodie that players will be able to pick up at the show. Today, comics publisher Top Cow announced that it would be creating a series of comic books based on Digital Extremes' popular free-to-play game, with the first issue to be distributed at the convention.
Written by Top Cow President/COO and Writer Matt Hawkins (Think Tank, The Tithe, Aphrodite IX) and Top Cow Editor Ryan Cady, the first of the five-issue series will be available at TennoCon on July 8 and will be a special edition exclusive to this and future conventions throughout the summer. Hawkins will host a panel at TennoCon titled "Making of the first Warframe Comic."
The story will explore the universe of the Tenno, and apply a human touch to their sharp-edged drama:
The narrative hinges on the lone Warframe, Excalibur, who is determined to protect a blinded young girl, the last survivor of a recently destroyed village on Earth. Seasoned Tenno may even find hints to future game updates in the series not yet revealed in the Warframe universe.
Digital Extremes previously worked with Top Cow on a comic book based on the company's previous game, Dark Sector, and DE worked on a video game based on Top Cow's The Darkness. The convention edition of issue #1 will also be available at San Diego Comic-Con and New York Comic-Con. The series releases to retail in October.