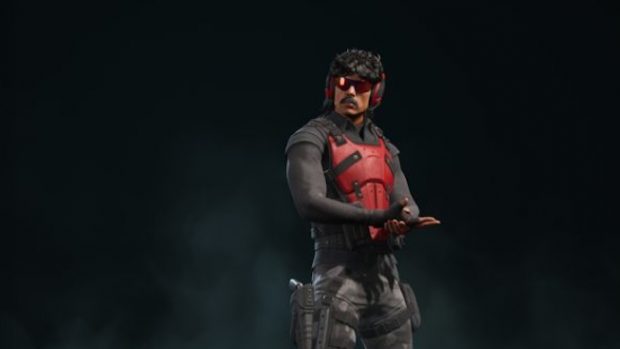 Today, First Watch Games revealed a new partnership with streamer Dr Disrespect — or rather he did via his YouTube channel. Falling back on his time as a map designer for shooter games like CoD: Advanced Warfare, the streamer has created his own map, named The Arena, for Rogue Company. The map is themed around Disrepect's fictional stadium featured in his streams.
Dr Disrespect x @RogueCompany

The Arena's wide open. $500m facility pic.twitter.com/96EGVZEbar

— #Doctober (@drdisrespect) October 14, 2020
Accompanying the new map in this partnership is a Dr Disrespect skin for Dallas. The skin runs 2,000 Rogue Bucks, or $20. Also available is a Dr Disrespect Bundle containing an emote, weapon wrap, wingsuit, and a spray.
**Update**
First Watch Games sent out a press release regarding this partnership earlier today and one of the things they noted was that since its official launch on October 1, the game has attracted more than 8 million players, making it the most succesful launch in Hi-Rez's 15 year history.