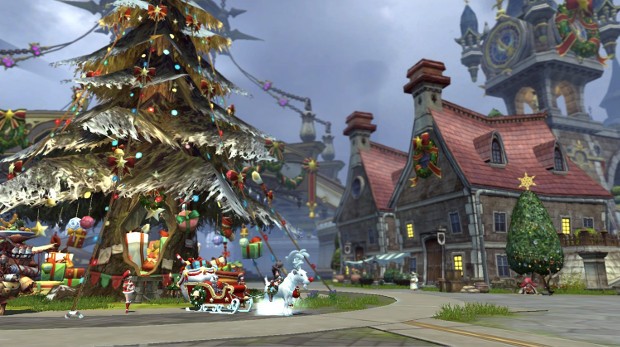 Dragon Nest's most recent patch introduces a good bit of new content to the game — including the 2nd Awakening: Cleric & Academic, which is available after completing the awakening quest offered by Saint Haven's Priestess of Darkness Mocha.
Also being added is the Hardcore Professor K Nest Remedial Class, located at the Garden of Eternity, and 7 new practice modes. These modes require a level of at least 90 to take on and will reward you with titles.
Of course, being December, there's also a Christmas event to take part in: Santa Orc's Run — in which you retrieve stolen gifts from Santa Orc. The quest is level 10 and above and will offer a variety of rewards. If you'd rather buy your goodies, there are a good variety of items in the Christmas store to pick up.
In general changes, there have been adjustments to the store, the achievement window, and more. For full details, see the patch notes on the game's site.