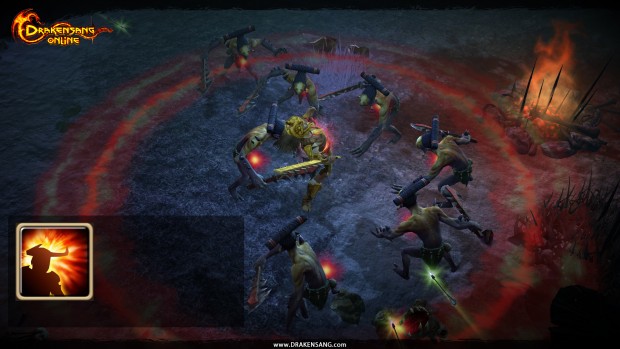 In August, Drakensang Online will be getting its largest update to date when Bigpoint releases the "Rise of Balor" update into the free to play game. While new content is always a welcome addition to our favorite games, Drakensang Online will be taking things a bit further when they introduce the full player skill and mastery revamp for all four of the game's classes.
Recently the devs took to Twitch to show off some of the changes for you Drakensang players out there.
The heart of Drakensang Online—the character skill system—has been completely revised and converted to a skill and talent mastery system for all four character classes. There are still three talent trees (Experience, Wisdom, Fame), but they have been redesigned from the ground up. Each class has a new skill, the most powerful one offered so far:
Dragon Knight: Frenzy Battle Cry
Spellweaver: Frozen Orb
Steam Mechanicus: Tesla Turret
Ranger: Explosive Shot
On the content side of things, The expansion "Rise of Balor" raises the maximum level from 45 to 50 and adds 150 brand new quests to Drakensang Online.
Head on over to the Drakensang website for more info and we'll keep you posted on the release date.