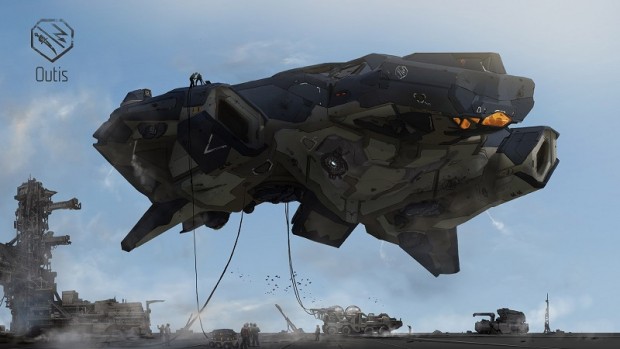 When a developer diary mentions "a bright-pink Heavy Dreadnought with a painting of a killer bunny on the hull" on April 1, my natural reaction is to be skeptical. But no, it appears that today's missive from Dreadnought Senior Producer Frank "Kellion" Lucero is legit, referring to the aforementioned "Bunnynought" in theoretical terms only… we think.
Today's March production update talks about the impending closed and open beta for the game, which Lucero promises will be coming later this year. In the meantime, the dev team has been working on matchmaking improvements and statistical trackers, while also honing the progression system and customization options.
Those customization options include the newly announced "Hero ships," preconfigured ships with distinctive looks meant to ease players into Dreadnought without having to worry about making their own complex decisions on how to build their ships.
Me, I'll save my credits for the pink ship o' death. They owe us one now.