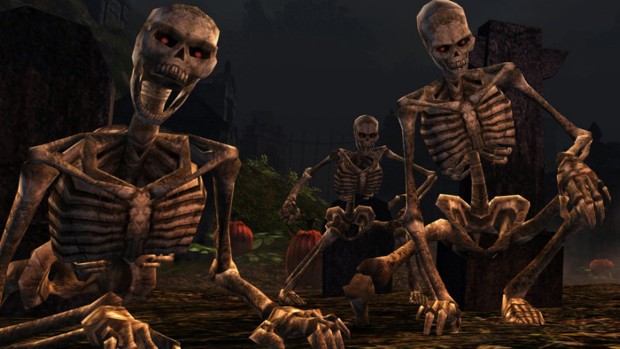 Daybreak Games rolled out a new update for Dungeons & Dragons Online that introduced a classic module from the table-top game — White Plume Mountain. This new dungeon is a level 9 Heroic (32 Legendary) and can be obtained from the quest giver in the Eberron Hall of Heroes.
Once obtained, players will go on an epic quest to recover some weapons: Wave's Crest and Blackrazor's Seal. Neither item will be obtained easily, so players best be prepared.
Also included in the update are four other dungeons:
Another Man's Treasure
Kind of a Big Deal
Memory Lapse
The Price of Freedom
Also of note with this update are the Falconry Universal Enchantment Tree and the Treasure of Crystal Cove event. The Enchantment Tree will allow players to use a hunting bird to attack targets and even help hone pinpointed attacks.
The Treasure of Crystal Cove is an updated event. Now players can earn in-game items with more ease. New items have been added as well. More information on both of these, as well as various game updates, are available in the notes on the DDO site.