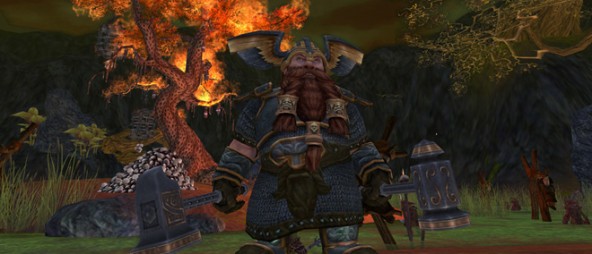 Mythic Studios, best known as the creators behind the iconic MMORPG Dark Age of Camelot and the ill-fated Warhammer Online, have closed their doors. Originally founded in 1995, the studio was aquired by EA in 2009 less than a year after the release of Warhammer Online. From there Mythic bounced back and forth, assuming a few different name alterations along the way while working on the PvP standalone Warhammer: Wrath of Heroes until EA shutdown the game and moved the studio to mobile-only development.
In an official statement, a EA representative gave the following explanation for the closure:
We are closing the EA Mythic location in Fairfax, Virginia, as we concentrate mobile development in our other studio locations. We are working with all impacted employees to provide assistance in finding new opportunities, either within EA or with other companies via an upcoming job fair.
Unfortunately for Mythic, the studios final release was the dreadful mobile port of Dungeon Keeper which boasted almost none of the redeeming qualities of the original and all the paywalls of modern day mobile gaming.
Our thoughts go out to those affected by the closure.