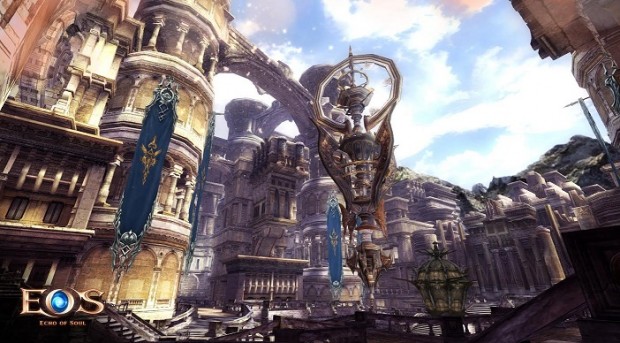 Echo of Soul will have a lot going on later this month. On March 23, Aeria Games will drop the fantasy MMORPG's biggest update yet, bringing with it a new level cap and loads of new content.
Update 2.0 will raise the level cap from 60 to 70, while adding new solo and instanced dungeons, new character enhancements, gears, and skills, and hundreds of new quests. There are also some new story elements in the works and, as usual, a new baddie to beat down:
While the Soulkeepers of the world have won vital victories in the land of Friggard, a new enemy surfaces. Following the words of a dire new prophecy, they must travel to the hostile continent of Kharath to confront a reborn threat. There, the sinister sorceress Naez plots to summon an ancient malevolent entity back into the mortal realm. If she succeeds, it will mean not only the end of Friggard and Kharath, but the entire world…
Are you still playing Echo of Soul? If so, how does this update sound to you?