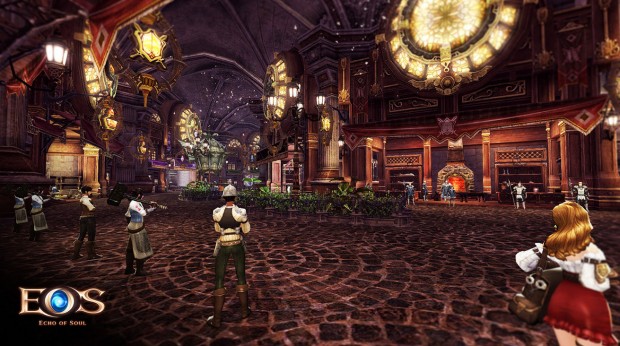 UPDATE: Aeria Games has come out on the forums and advised that Echo of Soul in the West isn't going anywhere and development for new content continues. This comes as Aeria received assurances from developer Nvius that all existing servers in all regions will continue to see development. The full post also pins the Chinese server shutdown squarely on bots taking over and players leaving as a result of those bots.
A few days ago it was announced that the Korean server for the free to play MMORPG Echo of Soul would wind down service on October 22nd. Hangame cited the game being "unable to provide satisfactory content for the players" as their reason for shutting the game down but I'm sure that Hangame's desire to move to mobile gaming probably played into the decision as well.
Aeria Games jumped to release a statement to make sure players knew that the Western version of the game was fine and would not be closing down.
Today, though, ChangYou has announced (translation courtesy of MMOCulture) that Echo of Soul will close down in China as well. No reason has been given but the game's last update in China was in July. Echo of Soul China will shutdown on November 17th.
So far there has been no word from Aeria Games on what this may mean, if anything, for the Western version of the MMORPG.