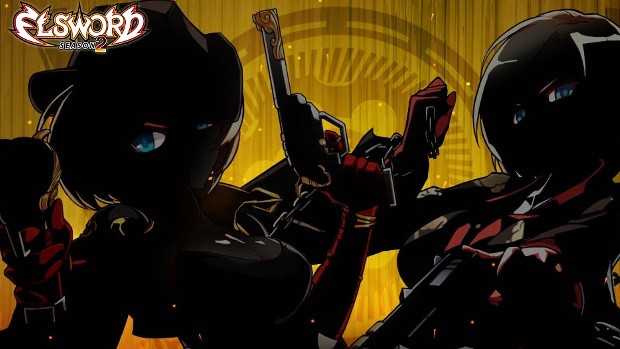 A new Elsword update is introducing a new Heroic Dungeon Mode for players level 80 and above. In addition, two new jobs have been made available for The Empyrean Gunner, Rose.
Players of the appropriate level will see the new Heroic dungeon mode available as a tab in the game UI. For all players under level 80, this tab will also be visible, but greyed out. It should be noted that the one dungeon that is not currently available in Heroic mode is Ruben. In order to participate in the dungeon, players will need a Heroic Invitation to access it.
In addition to the release of the Heroic Dungeon mode, KOG also announced two new jobs for Rose: Bloodia, which uses a revolver as the main weapon, and Crimson Rose, which uses the Chain Gunblade. Aside from the facts that Bloodia has combo moves and skills that specialize in deadly kicks and that Crimson Rose inflicts a Bleed effect on enemies while using "Deadly AoE skills," little has been revealed about the jobs. However, more information is promised soon.